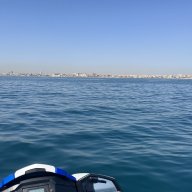 New Contributor
Read Fastlane!
User Power
Value/Post Ratio
83%
Mar 5, 2023
18
15
To start off i will first introduce myself, my name is Jari Nagtegaal and i'm from The Netherlands (excuse some of my bad english). Now at almost 21 years old i have started a couple of online businesses, which for the most part existed of dropshipping and i created a site for online fitness coaching which i did not even launch because i noticed i was too inexperienced for the market.
About 6 months ago i read The Millionaire Fastlane for the first time and since then i have been pondering upon what kind of fastlane business i wanted to start and take seriously. 4 months ago i started my ecommerce business selling luxury skincare for men. (
www.true-skincare.nl
) if anyone wants to check out the site, its all in dutch so good luck reading it for the most of you
.
The first 2/3 months were very exciting and i made 6 sales totaling €262,50,- I do have to mention that all of these sales were close friends/family who bought the product more out of "charity". The people that tried my products were very excited about them and happy with the quality.
The last month however my sales have stalled completely. I have run multiple ads on facebook without any success, i do get a lot of link clicks but no conversions. Currently i am trying out tiktok ads with a video an influencer created for me. I have recently tried 2 paid partnerships with small influencers both with little to no success.
I hope there are some people on this forum who have experience with ecommerce businesses and maybe ran into some of the same problems. My current guess is that people click on my ads because they like the marketing text and are looking for a good skincare product, but are possibly shocked by the prices. I dont want to lower my prices because i see this as a "last resort" because the marketing should sell the product for the price i am offering it. Let me know if i'm in the wrong thought process or if anyone has tips on this subject! Thanks