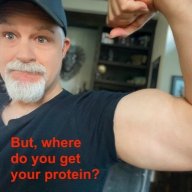 I followed the science; all I found was money.
Staff member
FASTLANE INSIDER
EPIC CONTRIBUTOR
Read Rat-Race Escape!
Read Fastlane!
Read Unscripted!
Summit Attendee
Speedway Pass
Jul 23, 2007
34,644
136,403
Sonos (which recently went public, at which point I knew the company would start to suck) apparently didn't have their "Great News!" email go off very well, which was news of planned obsolescence which in so many words, told customers to shit or get off the pot... (OF course, they just went public, what do you expect? Customer #1 stakeholder? Not anymore baby!!! Gotta beat those analyst consensus estimates!)
Basically they alluded that old Sonos equipment would soon need to be upgraded or customers would suffer the consequences. In other words, if you spent $3,000 a few years ago (back when they were a
PRIVATE
company) now you need to spend another few Gs to upgrade. For your great convenience, you get a 30% discount.
When I first read the email I thought it was quite a dangerous move it pissed me off a bit.
I was an early adopter and raved about this PRIVATE company.
Now that they're public, well, adios. Typical corporate BS -- private company >-- Grow like a weed >-- go Public >-- Go into the shitter.
Turns out it pissed a lot of people off.
View: https://twitter.com/barrettaudio/status/1219982763148873728
View: https://twitter.com/Jon_ITMagic/status/1220006347250569218
View: https://twitter.com/QuarterHalfLock/status/1220046844774043657
I'm guessing by the tone of this follow-up email, they were pummeled with complaints.
Not sure I will spend the money as the software/components are now buggy. They used to be bulletproof.