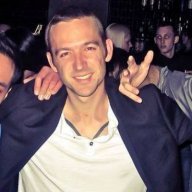 New Contributor
Read Fastlane!
What's up all. I'm Jay. Stumbled onto an interview with MJ on Youtube and really enjoyed the no BS attitude. I started listening to a bunch of podcasts/interviews about the book/principles and eventually purchased
Millionaire Fastlane
. I just finished that up and found it to be the book I needed right now, at this point in my life. I'll give a short life synopsis from college (I grew up in LA, living in Austin currently):
22 - Graduated college in Marketing. Did a social media internship. Was never able to find a real business job at a company (this was around 2010, during the recession)
22-25 - Worked in construction for my dad's company. Started doing manual labor then learned electrical. Was an electrician for a few years. Construction was never my goal so I didn't try to get involved in running the company (I wanted to be location independent). Doing construction did give me a strong work ethic though.
25 - Got super sick (I have Crohn's disease). Spent an entire year sick and lost 35lbs. Almost lost my colon (the 5th medicine I tried that year put me into remission). I realized that life was short and could be ripped out of your hands quickly so I need to figure something out. It's a chronic illness as well so that was making me feel a lot of pressure, knowing it could come back anytime
25-26 - Tried to build an Amazon FBA company whenever I wasn't working. I made a lot of mistakes, but I eventually found a niche. I was living in Downtown LA so I was reselling products from restaurant supply warehouses. I was basically trying to hustle at scale (since I could easily refill products). I had one good hot sauce product that I sold 700ish units of ($30/profit per sale), but that was the extent of my success. Looking back, I should have tried developing my own brand/product, but it wasn't clear to me at the time. I really enjoyed checking my email and seeing new sales every day (still one of the best feelings in my life).
26 - Saw a niche in the LA market for Software Development. Went to one of the first bootcamps in the LA market. Bet all $12k I had on it that I would succeed. Coded 12hrs/day. Was desperate to be out of construction. Got a job at a startup and made a lot more $$ then I ever had. Started doing Sidewalker behaviors (spending hundreds of dollars on partying and dates), justifying it by the fact that I had to suffer a lot in previous years so I should enjoy myself. In a way, I have no regrets now that I paid that money back.
27 - Lost my job. Lost my car and apartment since I had $0 saved. Couldn't get another job because my skills were too niche based at previous company. Spent 3 months in a room coding 12 hours/day until I had a more marketable coding skill. Got a new job.
27-29 - Spent 2 years working nonstop with no vacation. Commuting 2 hours/day. Started getting depressed and hating life. Felt like I was bleeding money in LA (high rent, car, CA tax, etc). Wanted out. I knew I was producing the most on my team (at my job) so I resigned and said I was moving to Austin but I would be willing to do contract work. They said I could work remote. So I got full time remote work on contract.
I got to Austin and started controlling my schedule and work environment. Started tasting freedom. Started feeling alive again. That was around 4 months ago. Did some work from Colombia in October. I'm heading to Mexico next week to work from there/have lower expenses/less taxes. (I got a re-up on my contract through Dec 2018)
I know if I want actual freedom, this isn't enough. This is cool, and it feels good, but it's not freedom. I need to finish the job and make an actual business that gets me actual wealth. At the point where I can't tolerate another situation where I'm trading code/hours of my time for a fee. Having the medical condition really magnifies the situation. I need to resolve this for good. Just turned 30 and I'm feeling the sense of urgency. Finding this forum couldn't have come at a better time.
Last edited: