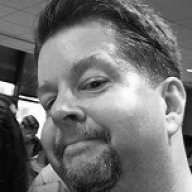 New Contributor
Read Fastlane!
User Power
Value/Post Ratio
340%
May 2, 2018
5
17
After being laid off from my software engineering job of 16 years, I faced a choice: Either spend my time competing against much younger people for the same new engineering position within an industry that, quite frankly, doesn't show much concern for its employees, or start my own business and finally be free from the Monday through Friday grind (trading 5 for 2).

The choice wasn't a tough one. I'd amassed a bit of a comfortable financial cushion and it was the perfect time to hit the reset button on my life. I'm currently ramping up my eCommerce business and am really looking forward to reading success stories here as well as learning all I can from the challenges others have faced in their own new business ventures.

Thank you, MJ, for creating this forum and publishing your books.
Last edited: