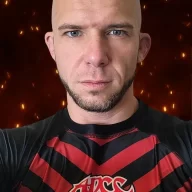 Sweeping Shadows From Dreams
FASTLANE INSIDER
EPIC CONTRIBUTOR
Read Fastlane!
Read Unscripted!
Speedway Pass
Jan 14, 2013
4,698
26,988
In the free chat
in my marketplace ad
we just declared November "Clean Up Your Upwork Profile" month. It's time to clean up now because we're running a 2018 $100k Upwork Challenge. Details below:
Entry Price:
Free - costs only your time.
Dates:
Jan. 1st, 2018 - Dec. 31st, 2018
Goal:
Earn $100k in one year or less
Rules:
Earnings must be from 2018 on Upwork (past earnings aren't counted).
Skills:
All skills welcome
You can do this on your own, or you're welcome to join the chat. We'll probably have a leaderboard or something, but you don't have to be on it unless you want to. You can do the work yourself, or outsource it. You can ask me for help anytime in the chat.
Newbies and veterans welcome.
If you don't have an Upwork account, and you want to participate, you should set up your account now. Upwork is rejecting a lot of people, so you need to start now. On my YouTube channel I just published a video about how to get approved, and there's other threads around here,
like this one.
Upwork may not be the most Fastlane idea, but there's plenty of money for those who choose to take it. If you want to start the new year off with a bang, or you just need a side hustle while you figure out what you
really
want to do, then I hope you'll consider participating.
Will post updates in here as we go.
Any questions let me know.
Just fun.


P.S. This may seem like a daunting task for some of you. But you just need three $3,000 retainer clients per month. 3 clients worth $3,000 total per month = $108k per year. Any takers?
Last edited: