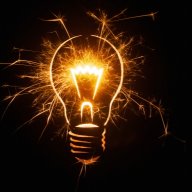 Aut viam inveniam aut faciam.
FASTLANE INSIDER
Read Fastlane!
Read Unscripted!
Speedway Pass
Hi guys,

What do you think about building a safety net in case the company you are working on fails?

Maybe for clarification, by safety net I mean, for example, the ability to make good money as a freelancer. So if your own company fails, you could just work as a freelancer, so to speak, and earn your money that way for a while. Of course, you can't become a successful freelancer just like that (it's possible, but it's the exception). So you would have to invest some time until you learn the skills and know how to go about it. But then you could have also invested this time in your own company that you want to make.

You could also just take a job if your own company fails until you start the next one. Of course, you could also just start a company alongside your job. That would also be a possibility, where you wouldn't need a safety net, so to speak.

I guess I ask the question because I'm catastrophizing and afraid of failure and possible dire consequences.
What do you think about that?

Thanks.