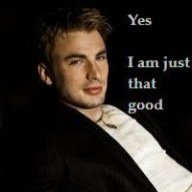 Gold Contributor
Speedway Pass
No I'm not doing this, and if I were I wouldn't call it thefasterlane
But I have been asked by several people to do something formal to help teach "pre-wealth" mindsets. Not the age old think and grow rich stuff, but just the emotional journey stuff and sorting your head out from starting as a total dumbass to feeling competent enough to understand everything going on around you.
I would not even consider it, except that I do feel quite at peace and good with things after a long time of NOT. And that I can relate to people who just feel totally excluded. And I guess I see people feeling excluded getting bitter and annoyed, and I suppose rather than have them go in that direction I could possibly help steer em away from that into a good area.
Only problem is, it isn't wealth creation, like at all. It is just about removing chaos and introducing some harmony. I kinda don't want to go this direction at all, but my gf insists quite adamantly after she watched me help change her life over these past six months cuz of my "spirit" when it comes to finances. Her insistence has made me feel kinda sad and burdened. So with a numb feeling, I guess I admit I MIGHT do it.
Bothers me though. Cuz I so deeply SUCKED at this stuff and am NOT at the high level others are, but I am authentic, real, and in touch with the pain... all of it. It depresses me to think of all the pain people go through in business, so ha I don't want that in my life. I dunno how MJ does it.
I am opening the possibility of doing this though and I don't want to be in the wrong, so I guess any comments on what you feel are welcome. But keep in mind, maybe I'm just not going to do it so don't like waste your passion on responding, just let me know if you have a checklist of points of stuff to avoid or to check up on, cheers.