Contributor
Read Millionaire Fastlane
I've Read UNSCRIPTED
Hi fastlaners,
About 6-7 months ago a friend and I decided to try our hand in clothing dropshipping as well as doing it for a good cause. Truthfully I want this to be for more than just the money because I do care about spreading awareness. I went into it thinking it would be a great idea since many people are becoming more aware of the state of our planet and would want to support with style.
Our clothing designs are all original designs by myself and are meant to inspire action, power and a sense of reverence to the natural world we live in.
Saints X Saviors
I have tried FB marketing but have not yet made a sale other than to a few friends.
I have received feedback from forums on reddit as well as everywhere else I asked for input saying the designs and site are awesome but I am still having trouble making a sale.
It would be greatly appreciated if you guys could lead me in the right direction. It is a bit discouraging but I won't give up on this
Here are a few examples of the clothing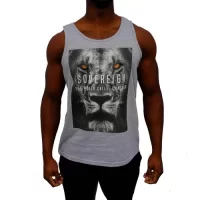 Don't like ads? Remove them while supporting the forum. Subscribe.
Last edited: