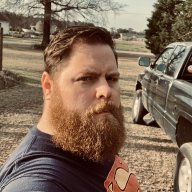 In thine hand is power and might.
FASTLANE INSIDER
Read Fastlane!
Read Unscripted!
Speedway Pass
User Power
Value/Post Ratio
328%
Mar 5, 2017
595
1,949
42
Happy Sunday Fastlaners.

I'm gaging my target audience and setting up realistic expectations as I wait on others for progress on my product.

Total compatible households for the item in the US are 5 million. Customers to benefit greatly from the product I feel are 3 million.

But the real taters - figuring how many people would actually buy, perplexes me. I can't find sales numbers from competitors. Other products are getting 700 - 800 reviews on Amazon, a couple hundred on Walmart. It's a 20 dollar item, competitively priced that solves the issue other products missed.

I could pick a number and say I'll sell 5% of the market, but I just don't know. My question is, if licensing through a company already well established in the market, what percentage of the market typically buys? I know this depends on marketing and a lot of other things, I'm just looking for averages.

Thanks in advance for any responses. Been searching for days with no clear answers. I know it's mostly a guess, just wanted to see your experiences.
Last edited: