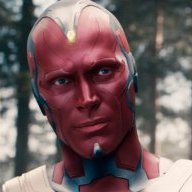 Bronze Contributor
Speedway Pass
Good day fastlaners, I'm currently working on a wordpress website for a small e-commerce store I plan to operate from my home. The local shipping company I plan to use offers an API that I can integrate into my website so that the customers can access shipping rates based on their area of residence etc. The problem is that I don't know code and don't know how to do the integration. My question is, is this something I can quickly figure out (watching a few YouTube vids etc)? Or is it a really advanced operation and things can go really wrong if I make a mistake?
Here are the API integration notes from the shipping website:
Universal Package Systems Limited - Developers
*If integrated correctly, it should create something like the attached photo on my website in the checkout area. That's taken from the shipping company's website.
Notes:
-The integration is optional, so the shipping company doesn't offer tutorials/step by step support. They simply recommend getting a developer.
-My funds are really limited, so I'd like to do it myself it possible, hence the reason I'm shying away from hiring.
Thanks!
-Processpro.
P.S. Wasn't sure where to post this thread, so this was my best judgment.