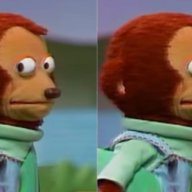 Contributor
Read Fastlane!
Read Unscripted!
Hello, everyone. I don't post much but I'm posting this thread today to give some advice and ask for help.
A few months ago we changed our supplier and switched from Europe to China. All of this is new to us so we are learning as we go.
We made arrangements with a manufacturer to have custom products made, based on our own designs.
The custom samples were OK and we started.
Here's where the problems came in: during these months one product required changing materials, because they couldn't find the ones they promised us. We had to pay more and I suspect they took advantage of us. In any case, we accepted, because we didn't have much time to negotiate and we wanted products ready for Christmas.
***
Tips we have learned so far:
During orders always specify a deadline for delivery. If you don't do this, you run the risk of seeing the products months later. We wanted the products ready for Christmas but they are only ready today. Don't make our mistake.
Always specify when ordering that you will do a 3rd party inspection. There are different types of inspections, marked with the AQL level (level I, level II, level III). Specify a level and that if the inspection does not pass, they will have to fix the products and you will do another inspection, this time to be deducted from the final balance.

I know, not a lot of tips, but that's all we've learned so far.
***
Now come the problems on which we would like advice from someone who has already been through this.
The products are ready and we have done the inspection. Unfortunately it failed: out of 4 products one has a 5% defect rate, another one 9.5% and two others 19%. In general, the quality is very low. Even in the case of a low defect rate there are problems: boxes with different colours between them, poorly made wrappers, etc.
We have always highlighted that quality is very important to us and this kind of defect rate scares us. We do not feel comfortable giving our customers poor quality products.
We have asked them to fix the products (especially those with a 19% rate), but we don't think they will do anything serious to solve the problem. Now, given the way they work, we are afraid that they will tell us they have solved the problems, we will pay for another inspection and this one will also fail.
Another risk for us is to pay the full amount for products that will then only cause us problems. On the other hand, we are keen on long-term partnerships, but we have the impression that these manufacturers have tried to take advantage of us.