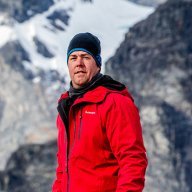 Bronze Contributor
FASTLANE INSIDER
Read Fastlane!
Read Unscripted!
Speedway Pass
User Power
Value/Post Ratio
407%
Jul 1, 2017
58
236
41
Hi All,
I just finished reading
Unscripted
, now ordering Fastlane, will get to reading it shortly. I am a travel & landscape photographer based in Western Australia, I've worked on projects in 16 countries, Antarctica and every state of Australia in the last 4 years. I'm married and we have 3 daughters, I want to teach them that there is a life outside of the script... they've never seen me follow the script!
I've previously started a few businesses, sold one of them, did okay out of that one. I have a background in IT Management and I'm a fairly proficient coder. At present I run a travel & landscape photography business, I have been running it full time since 2009.
I have been trying to work out how to scale my business and free up my time to do more of the projects that I really love doing, but have been unable to so far. So I'm starting a brand new business & website providing resources to other photographers, including educational material (ebooks & video courses), the website will also have some affiliate links to various products that tie in with the overall theme of the website.
The goal here is to at minimum cover my monthly living expenses, then work on growing it to become my FU money so we can pay cash for a house. This shouldn't be all that hard as we have zero debt, I've always run my business cash positive and never borrowed or used a credit card... always easier when you are starting on a positive note rather than in debt.
I also want to fund more of my work with non-government organisations in developing countries, I volunteer in Cambodia at least once per year and work with a charitable photography organisation in various other developing nations across the world.
Looking forward to having a read through the forum and connecting with some like-minded souls.
- Paul
Last edited: