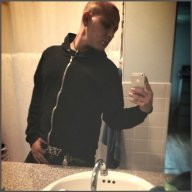 Legendary Contributor
EPIC CONTRIBUTOR
Read Fastlane!
Read Unscripted!
Speedway Pass
Alright, I'm gonna post up the details of a small venture I undertook a few years ago. I had just read the 4-Hour Workweek and had a few ideas floating around from that. People have always looked up to me because I was good at meeting women, so I figured that would be a good subject for me to write a book on. I've always given friends advice and this was the time where The Game was just coming off it's popularity so it seemed like a viable business plan.
It was actually pretty successful. $20 a pop if it was purchased from my site, and about $12 a pop if it was purchased off Kindle.
The emails were flooding in.
People told me it changed their lives. Would ask when I was going to write more... people would tell me how it was really popular in other countries. It wasn't that the profitable though. I mean it pulled in a few hundred dollars, but I barely marketed at all.
I was young and the way I marketed? It was the most half-baked marketing plan of all time. Or maybe not? What I did was I posted it on a few torrent sites so people would pirate it, then it would spread by word of mouth. I had no clue what I was doing, but it worked to some extent.
I forgot about it and every so often I would log into my Amazon account and see paycheck for it. I ended up taking it off the market for quality reasons. See, at the time I was hugeeeeee into the "Positive Thinking" type stuff and wore it was the answer to world peace. So much of my book was written from that perspective. But to this day people still email me asking me to write more material and since I've been on this forum I've really been debating it... I can probably re-write the original to better quality standards or just start something completely fresh.
I've always wanted to write Personal Development, and this may be my in.....
I also remember I had an advice thread regarding health and psychology and it really changed people's and helped people overcome issues they were dealing with for years.
Last edited: