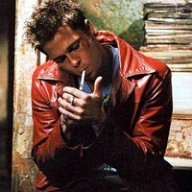 Bronze Contributor
Read Fastlane!
Speedway Pass
I'm going to be honest, I experience a lot of fear.

I have a constant knot in my stomach from anxiety. The thing is, I know it's completely irrational.

Will this kill me? No.
Will it physically hurt me? No.
Will I lose any money? No.
Could this ruin my life? No.

And yet, I feel uneasy about every step I take. How much easier everything would be without fear.

Have you also felt this way?

I know that action brings confidence, but is there a way to change my mindset to finally be at ease?