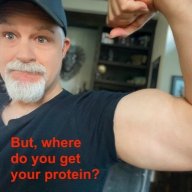 I followed the science; all I found was money.
Staff member
FASTLANE INSIDER
EPIC CONTRIBUTOR
Read Rat-Race Escape!
Read Fastlane!
Read Unscripted!
Summit Attendee
Speedway Pass
Jul 23, 2007
35,318
140,166
Opportunity Doesn't Care About Your Timing
Good news! Opportunity drives through your neighborhood quite frequently. So when it does, seize it.
The bad news is: Opportunity doesn't care about your timing. It comes and goes in its own will. It has a mind of its own.
Continue Reading Article