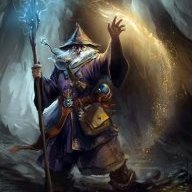 Bronze Contributor
Read Fastlane!
Speedway Pass
Hello Guys!
I just wrote yesterday a topic about
opportunities
.
At night I went to a party at my friend's house. Was nothing too hard, we just smoke shisha, order pizza and played some video games while our children were playing in another room.
I was waiting for my turn because I just had died in the Call of duty.
Suddenly I saw a book upon his table named something like "The sexual life after the 60's".
I got the book on my hand, I turned it around and read the back cover, there was something saying that you could have, and control your sexual life after 60's reading that book.
And when I opened it...
200 blank pages.... just blank pages, nothing was written, the book was a joke.
The guy had the brilliant idea to create this book to you just buy and play around with your grandpa.
While he sleeps, while he eats, while he is watching Netflix... he is earning money from an empty book.
I will say again.... an empty book.
So if you are complaining that you are out of new ideas, remember that guy which went simple and created an empty book just to joke with old people.
Never let the creativeness die.
GG