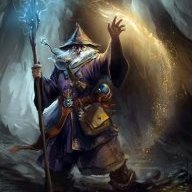 Bronze Contributor
Read Fastlane!
Speedway Pass
Hello Guys!
I want to share with you all today some thoughts that I had during my way back from Miami to Brazil. Maybe could be good for some of you guys.
So there we go.
I was traveling at that time in Europe for a period to get new experiences, know new people and put myself out from the comfort zone. On my way back to my homeland I had to make a connection in Miami for 16 hours, I think something like this. During this time I got out of the airport to know the city, I liked very much, was a sunny day and I smoked a nice shisha in front of the beach in ocean drive, amazing view!
Well after this experience I had to come back to the airport for the take my flight. During my flight, already at high altitudes, I looked through the window and I saw Miami like this.
And an idea blinked into my mind. I thought:
-
"So many people, so many places and this is only a little miserable piece of the world, it is impossible to do not exist opportunities here, just in the field the that I am looking at, to make my myself and a lot of people rich"

So many people, with different needs, different habits, different minds that you can connect with and make some money touching their lives.
So since this day, I change my mindset from
- "There are not too many opportunities around there, opportunities are difficult to find, there is not enough for everybody, maybe for me also.."
to
- "Opportunities are abundant, opportunities are around everywhere and for everybody, everybody has infinite opportunities to be rich, even me."
I think this was one of the first mindsets the guided me until here, telling me that I can own my life, that I can be rich young, that I can be whatever I want. I just need to open my eyes to see.
So if there are enough opportunities in that pic for everybody of this forum be rich... think about this pic below.
Yeah, guys! Opportunities are everywhere, just get out and get them!
GG

-- sorry for my grammar mistakes, English is not my native language and I am still learning.