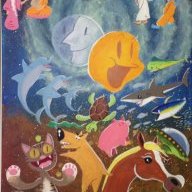 Bronze Contributor
Read Fastlane!
Read Unscripted!
Speedway Pass
User Power
Value/Post Ratio
280%
Jan 30, 2017
80
224
35
The other day I was on Google searching around for an "MBA Curriculum" mostly out of curiosity and I came across
HomemadeMBA.com
The owner of the website took it upon himself to recreate the first year required curriculum of Harvard Business School. This is what it looks like:
He would do this by searching for free courses on Coursera on the same topic and completing them one by one. The author decided to take these massive open online courses(MOOC) in order to prepare for an actual MBA.
I always love stories like these. We are living in an era in which an elite education is accessible to the masses. And the only thing people have to do is decide to do it and make time for it. It's the sort of DIY mindset that makes it possible to ;earn your way to the fastlane." This very forum exists because
MJ DeMarco
taught himself web technologies by going to his local library.
Who Should Pursue This
Anyone who wants to add to their knowledge base about business.
If not an entrepreneur, this could give you a very solid primer on how business works. This can be the ultimate business 101 course if that is what you're looking for.
Whoever is going to pursue an MBA, much like the original author. This is especially true if you are to pursue a less-than-elite education, but are left wondering what you are missing out on with an elite university; in other words, it's a great way of conquering FOMO.
Whoever is up to the challenge or simply wants to do it. I am reminded of Scott Young and his MIT Challenge where he completed MIT's 4-year Computer Science curriculum in less than a year using freely available MIT courses online. He didn't do it to become a software engineer, he just wanted to challenge himself. And that's a perfectly valid reason. In a similar vein are the folks on this very forum who took the Gary Halbert Copywriting Challenge.
Post by the HomemadeMBA author: Why make your own MBA: The pros of a self-study MBA
Drawbacks
The greatest benefit of an elite MBA is not necessarily what you are taught, but the professional and social networks and connections that you make while attending. With MOOCs, you might meet some students and future business partners online, but you can go through the whole thing without interacting with anyone.
This probably won't help you get a job, even though you could put certificates/credentials of completion into your resume.
This can become a form of action-faking. This self-directed course should have a purpose but it certainly is not necessary to start and operate a business. After all, remember that there are successful entrepreneurs on this forum who either didn't go to college or who are doing things unrelated to their degrees.
This covers the first year of an elite MBA. In the programs I've looked at, there is on year of required courses and a second year dedicated to electives and a specialization. Chicago Booth for example focuses on fourteen concentrations.
Notes On the Curriculum
I have made a few additions to the curriculum. First of which are some foundational courses made up of Financial Accounting, Business Analytics, and Managerial Economics. These courses are offered as bundles in HBX's Credentials of Readiness (CORe) and London School of Economics's MBA Essentials.

The HBS Curriculum doesn't include Microeconomics and Macroeconomics, which are often required courses in other MBA or BA curricula. So I added some below.

I have made a section made up of MOOCs and one section made up of books.

In the books section I include two business classics -- The Intelligent Investor and Security Analysis. Two books which you are likely to encounter in an MBA at some point, and are the favorites of Warren Buffett and Charlie Munger.
Recreating an Ivy-League MBA with Online Courses
I include links to the same courses the HomemadeMBA author took and to other similar courses from different sources. I include courses associated with elite institutions, some of which are relatively expensive (but a bargain when compared to an MBA). I'll also include links to other free or low-cost courses on Udemy or Khan Academy where available.
Business Analytics
Managerial Economics
Accounting
Corporate Finance
Entrepreneurship
International Organizations Management
Leadership
Marketing
Operations Management
Strategy
Critical Perspectives on Management
Microeconomics
Macroeconomics
Recreating an Ivy-League MBA with Books
I put this section up as another way of getting a business education. You can use this to supplement the MOOC material, replace it entirely, or to replace a course. This is also complementary to
@Argue
's excellent thread, from which I borrowed a few books.
Business Analytics
Managerial Economics
Accounting
Corporate Finance
Entrepreneurship
International Organizations Management
Leadership
Marketing
Operations Management
Strategy
Critical Perspectives on Management
Microeconomics and Macroeconomics
Business Classics
Links Mentioned in Thread
Homemade MBA
Scott Young's MIT Challenge
Ague's Ultimate Guide on What Books to Read