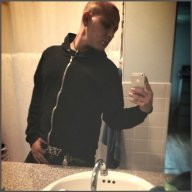 Legendary Contributor
EPIC CONTRIBUTOR
Read Fastlane!
Read Unscripted!
Speedway Pass
I found this article years ago and figured this board was a good place to post it.
It's by Josh Kaufman is the author of the popular book The First 20 hours: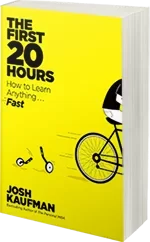 When I was researching Higher Education I came across two unique solutions. I later found these articles which summarized both approaches nicely. I wish I found these articles before I did the research because it would have saved me a bunch of time. But for anyone interested, this may be helpful to you.
The first approach covers CLEP examinations which allow you to study a subject on your own, take the test for around $75 and receive college credit for your knowledge. Josh states it allows you to get a degree, in about a year for around $4000, but I think it can be done for less. The second method is to go through Harvard's Extension School which is Harvard's school for adults who want to continue their education) for (what he said is) around $40,000. When I researched it, I found the costs to be much less, especially if you're eligible for scholarships or financial aid. Most of the classes are available both online and in person. Admission is relatively straightforward in comparison to Harvard College in that all you have to do is score at least a B+ on their first few courses and maintain a decent GPA throughout the program.
People debate if a degree from Harvard's Extension School is the same as a degree as one from Harvard University, and I call those people 'elitists twirps.' Harvard's extension school is the same professors, the same tests, the same classes, just the admissions process isn't as rigorous. My opinion? If you pass the same classes as a Harvard graduate, you are a Harvard graduate. Period. But opinions aside, there diploma from Harvard's Extension School
is
from Harvard.
From the second article:
Is it really the same?

The diploma that you receive upon graduation is issued by Harvard University, and there is absolutely no difference in the quality of the courses. The curriculum is the same , the requirements for graduation are the same, and the courses are taught by the same professors. You'll also have the same perks: a student ID that gives you access to Harvard libraries, museums, and events, as well as access to the Student Employment Office, Career Services , and other Harvard student programs and services.​
From the article:
You need a good (read: prestigious/expensive) degree to get a good job."
"No one cares about what you know, they just care about where you went to school."
"No one will interview me without a credential."
Having a credential is not (and has never been) equivalent to being an educated person - education is about what happens in your head, not in a classroom. It is true, however, that many employers use credentials as a screen to weed out candidates for available positions. If you're committed to self-education but find yourself uncertain about whether or not hiring managers will give you a second look without a degree, this post is for you.


For the moment, let's ignore the fact that you don't need a credential to provide value to other people - starting your own business is a much better way to achieve material success than getting a job, and you don't need a degree to get started. (For proof, read The Millionaire Next Door.) Let's assume that you're resigned to going through your career the traditional way by earning a high school diploma/GED, getting a college degree, and interviewing for a job. How should you go about getting your degree?

​
Anyway, here are the parts to the series: