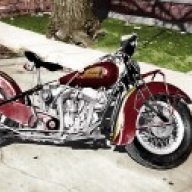 New Contributor
Read Fastlane!
Hello All,
This is only the second forum I've utilized beside some odd Reddit threads.
I don't recall how I found Fastlane by
@MJ DeMarco
, but I think I read a nice blunt blurb on the interwebs and said, "Well, this dude just got my money - I'm buying that book". That was a year ago. The only thing I've dabbled in for extra money is day trading. My wife however has a custom painted apparel side gig that we probably pull in maybe $1k a year from, she works full time as a dental assistant currently. We are in the process of writing a children's book (it's written and story boarded), and finding a way to scale her custom designs is in our docket.
I'm 28, I've had a few different full time and part time jobs since I was 21, so going on seven years. I just received a Master's Degree in Public Administration last May - which was sort of a "well, I'm already here, might as well do it" kind of reaction after my undergrad. I specifically worked at the University full time so I could get half-tuition, so I'm $12k in the hole on my education overall.
Intriguing thing about Fastlane is the bluntness, that's why I bought it and that's why I'm sitting here in a "research unit" at a State owned University contemplating how quickly I can leave without a burden on my finances. BUT, I don't have a solid plan, or even an undercooked meringue idea (Too much Great British Baking Show, using my time wisely you see...) Anyway, this introvert is attempting to be more of an extrovert. Thanks!