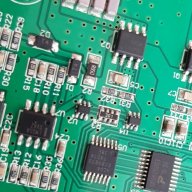 New Contributor
Read Fastlane!
Read Unscripted!
Hi, I came here after reading the two books and I'm slowly adopting the fastlane mentality.

I come from a troubled family and had to experience the pain of having parents who changed cults every few years... There's even a "get rich quik and easy" group in that list.

I was also homeschooled, got forced into a major that I hated, and got yelled at the whole time... However, I managed to teach myself a lot about electronics, programing, and a little infosec during that time. Therefore, I ended up with a large gap between my degree and the actual knowledge that I have. (Or maybe I'm being to harsh on the university by comparing the knowledge gained out of intrest to the one "gained" out of pressure?)
Anyways, college felt more like bureaucratic employee infoctrination than an education...

Now, I'm my mid 20's and desperately want to break free from the control of my overbearing family that has learned a thing or two from all the groups they've been involved with. I also want the freedom to develop a few personal projects, learn a to fly, and own an aircraft.

Analogue.