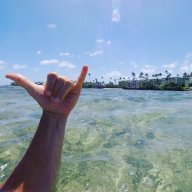 Bronze Contributor
Read Fastlane!
Read Unscripted!
Speedway Pass
My business partner and I have come up with a new product that we think is viable.
Would love to hear the forums opinions.
Problem:
Men's business attire gets wrinkled when you pack it. Whether you stuff them in your gym bag or have to travel for a business meeting (Slowlaner/Sidewalker) your clothes become wrinkled in transportation and is an inconvenience.
Our Solution:
Place your business attire in "The Belvedere" (Mr. Belvedere in the TV show when I was a kid was always helpful) flat. Roll it up, secure it and you are ready to go. You can throw it over your shoulder or put it in your carry-on. We have an added light weight solution to place between the clothing to eliminate the friction. Thus no wrinkles.
Value:
Wrinkle Free
Durable
Convenient
Simple/Easy to Use
Size is smaller than a garment bag which seems to be the competition
Stand alone product or packed in a carry on
We are waiting for 3D images to be finished so we can create a landing page, social-media marketing, Google Ads, etc.
I have learned a lot about launching new products from the forum and would love to hear everyones thoughts on this.
Thanks in advance!