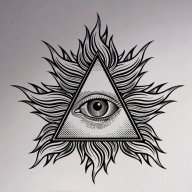 New Contributor
Read Fastlane!
User Power
Value/Post Ratio
100%
Feb 25, 2018
7
7
Hello everyone!
I've been here for a couple of months. Finally decided to register. I want to contribute something for you guys as well. I'm still at a learning curve. English is not my first language so be patient with my grammar, hehe.
I'm a university drop-out (5 times actually) I quit like 20 twenty different jobs (seasonal included) and I've been changing my mind quite often throughout my last years. I don't know maybe it's the age or bad environment. Maybe it was my destructive childhood (no father). There are many things which could have influenced on me but I don't want to take it as an excuse and give up easily. I'm a different person nowadays. I was different 3-4 years ago. I would never say my life would change because of reading about other people's lives. It's incredible how huge value I get from this forum and from the MJ's books.
My family and friends don't have this kind of
entrepreneurial soul
as we could say. I don't feel any support so I started focusing on my spirituality to be never dependent on anyone but myself. It's basics but schools never teach about it, TV gives false image of life and family and friends... they just have bad belief
system
I guess. I'm quite confident guy but I just need to believe in myself more. The mindset is the key. I'm working on it and it's getting better.
Ok, that were my 3
cents
. I hope you survived the wall of text.