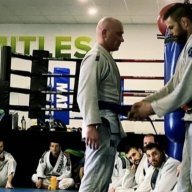 I Will Not Stop!
EPIC CONTRIBUTOR
Read Fastlane!
Read Unscripted!
Speedway Pass
User Power
Value/Post Ratio
211%
Jun 12, 2018
2,558
5,389
Hi guys I have an idea, a new invention in fact.

it meets every commandment of
Control
Entry
Need
Time
Scale

The only problem is as this product does not exist yet, how would i go about making it a reality?

do you simply go to laboratories and tell them what you need them to do or create?

I am a bit lost! how will i go about doing this without them stealing my idea?

Do i need to patent it beforehand?

Kind Regards.