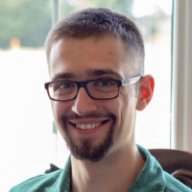 New Contributor
Read Fastlane!
Read Unscripted!
Ever wondered what it is like to have a mild form of Autism, and doing whatever it possibly took to pursue and achieve your dreams, regardless?
Well, you're about to read how despite my early diagnosis of High-functioning Autism (a mild case), I managed and am continuing to do whatever I need to do in order to make a positive difference on a global scale in the form of, music.
If you want the full story for context, I will leave a link to my autobiography Word doc below (Disclaimer: It's continuously a work-in-progress, as I continuously mark major points in my life-time):
Now for the TL;DR:
After all the ups and downs I have faced in my lifetime, I never once decided to give up on making my dreams (and other people's dreams) happen, no matter what it took.
"Never give up, no matter what happens."
is the motto I live by and still holds true to this day.
I'm currently a Drywall Subcontractor by day and Organ Music Arranger + Media Producer by night.
I'm doing my part to get to the Fastlane (if I'm not already) by making it so that my independent media company's income will surpass the income I'll make when doing Drywall construction work. I am aware this will take years of long, hard and smart work. Though the mostly positive feedback I'm getting inspires and encourages me to keep it going.
Ever since I was but a mere toddler, I fell in love with music (especially from a pipe organ) and I'm using that love and passion I have for it into my life-long mission to produce and grow the World's Largest Pipe Organ [Sheet Music/Score] Arrangements Library, with the main focus on pop culture music. As of today, I have produced over 450 of them and counting. Many examples among them are music from movie/TV/video game soundtracks, music from popular artists, etc.
The reasons why I'm pursuing this ambitious life-long goal are simple.
1. Influence and change the way we enjoy Pipe Organ music for many years to come (which is already happening due to the immensely positive feedback I get from the music listeners by providing the content to begin with).
2. Prepare the organists (organ players) of today and years to come with an arrangements library that offers much more variety than you get from traditional classical and religious music (that the organ is infamously known for), in order to keep the art of organ music alive for many years to come (For example, I'm basically the shovel and pick axe salesman (music arranger) to the mining workers (organists) in this regard).
I am well aware of the comments I get from the public that "organ music is a dying art" and many other negative comments and stereotypes regarding the King of Instruments (which the pipe organ is also known as). Because of those comments, I'm already doing my part to show the world that the pipe organ is not dead and never will be, not on my watch.
How? Reason #2 as mentioned earlier is the answer.
As you can see here, I'm on my way to continue dominating this niche I have been working and focusing on for years now, and I have no intentions to quit what I'm doing, as I'm very happy with the amount of progress continuing to be made and the lives being changed because of the work I continue to put into it.
Now how it relates to my Autism, it's that I'm not letting the negative aspects of Autism cloud my thought process and progression. As I have done away with the victim mentality of my Autism completely (since mid-2018) as I don't want it impeding what I want to accomplish in the long-run. How I do so is by simply accepting the positive aspects of Autism (such as intense focus on specific tasks, great listening, very keen attention to detail, etc.) in order to use them as an upper edge to get more work done with as much efficiency as possible. No one with Autism has any excuses to make their dreams happen. As long as they are willing to put in the work to make it happen, their lives will be much better off knowing they are making a positive difference in the world by making others lives better with their contributions.
Thanks for taking the time to read my intro. I look forward to having meaningful convos here in the forums with you guys.
May the Organ live on.