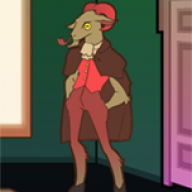 Half Man ; Half Goat
Read Fastlane!
Read Unscripted!
Good morning fellow Fastlaners and Warriors of the
UNSCRIPTED
dynasty,
Quick context
I am an EU-citizen (Belgian), 21 years old, I have saved enough money to move abroad (about 3 000 EURO's).
I have been looking to rent an apartment or studio (online) in Southern European countries such as France and Spain. But also even Montenegro. This is the first time I move anywhere so it kind of scares me to death, but it is also incredibly exciting. I am also working on a software (Fastlane) project in the meantime.

To the point
Which sites do you recommend for renting apartments in the EU? Are they trustworthy?
Any tips on what to look out for when renting apartments?
Are there other ways you would handle the situation?
All tips are welcome.
The posts do not have to be EU only though. As this might come in handy for other '
Fastlane Forum
Wanderers' that do not live in the EU.
Also
I've been thinking, maybe I should just go to a city, live in a hotel there for a few days and then manually scout the place for apartments?