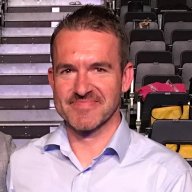 New Contributor
Read Fastlane!
Read Unscripted!
User Power
Value/Post Ratio
117%
Aug 8, 2018
6
7
Dear all,
I'm new here, just finished Fastlane Book.
Sound interesting.
in the past just think how to improve my Finance and work-life-balance to next Level.
work more ? try catch new Job, more responsanbility ? but have less time for me and Family until i die?
Read lot of Financial freedom books, Stock and ETF Invests, but sure with 5-8% to slow for my already i the 40s with Family and Kids
or is there other way ?
Maybe the
Millionaire Fastlane
?
Lets see, today start jump into Forum and will re-work Book again
i have lot of thoughts, ideas, but ist another Story, to start Business.
not sure if i Need other Book "
unscripted
" to start my Business
br
Juergen