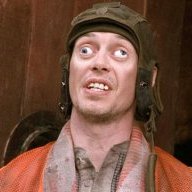 Silver Contributor
Read Fastlane!
Speedway Pass
PROCRASTINATION!!!!........
If you took your time to scroll down here, congrats you didn't procrastinate for this info.
And if you did. Well, *shrug*
So, neuroscience has allowed us to look into the brain to further understand how, why and when procrastination happens and loss of focus, and also provides the simple answers to beat it.
How can I finally get my fastlane in gear? Why am I watching the world championship for Darts 8 years ago when I should be coding? I'm on Buzzfeed (God help you).
The simplest way to avoid all of this, is a bit more complex than the "Just get started" but it also isn't in a way.
1.) Doing ONE very simple task at a time, eases your brain into EVERYTHING.
2.) Repeat step 1
You wouldn't walk 20 paces at once would you? (If you do then f*ck you leaping man, I need that kind of distance for my commute to the dollar store)
To kill your procrastination and lack of focus, remember
Brick
bybrick
bybrickbybri
ckbybrickbybrickb
ybrickbybrickbybrickby
brickbybrickbybrickbybrickby
brickbybrickbybrickbybrickbybrick
bybrickbybrickbybrickbybrickbybrickby
brickbybrickbybrickbybrickbybrickbybrickby
Cheers!​