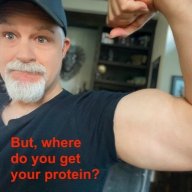 I followed the science; all I found was money.
Staff member
FASTLANE INSIDER
EPIC CONTRIBUTOR
Read Rat-Race Escape!
Read Fastlane!
Read Unscripted!
Summit Attendee
Speedway Pass
Jul 23, 2007
35,335
140,285
If you run a popular, information-rich Web site or blog, you can earn money from the growing online advertising market. You don't even need to approach advertisers. Simply run pay-per-click ads provided by search engines such as Google and Yahoo on your
Full story...