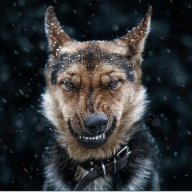 New Contributor
Read Unscripted!
Hello everybody
I'm Collins Taku (21yrs old) from Cape town, South Africa and I'd like to mention that its a privilege to be part of this forum.
For the past 2 years I've been pursuing a college degree not knowing this hypereality scripted method leads straight to the slaughter house since I've always been told by my seeders (parents, teachers, u name it) that: "education is the only way to gain financial freedom, to be successful; to be respected by society; to be happy" and boy it pains me to say they where wrong.
After being introduced to
unscripted
by a friend of mine who bought it for me as a birthday present 2 months ago, My perspective on how i view life has changed drastically. For the first time in my life l feel I finally know my purpose here on Earth and that purpose is not to spend 4 years on a college degree then hopefully get employeed and work 45hrs monday- friday for the next 40 years. My purpose here on earth is to add value in other people's lives.
I've just recently dropped out of college because this hypereality method prevents me from achieving my
unscripted
goals and those goals are to start a business that will add value in other people's lives but, since i dont have enough capital to fund my business idea, I've decided to self study copywriting cause i believe i will generate enough income in the the copywriting industry to support my.
Unscripted
business venture.
I hope i can add value to this forum just as many of u will add value in my life.