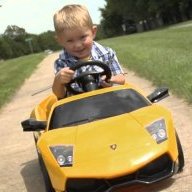 Contributor
Read Fastlane!
Read Unscripted!
Hi everyone,
As most of you, I've read the
TMF
and
Unscripted
. I liked the idea of finding an existing product and improve it. As suggested, after a long research and picking smthg resolving one of my problem (following the book: if I have a problem to solve then many others have the same problem). I've found a "best seller" product with more than 1200 reviews and a rating around 3.5 on Amazon.
Following stats, I've found online that there is 1 review for 100-200 purchases which motivated me to keep on working on this.
I redesigned it completely, add many improvements and making the trap (the product i m working on it) effective and innovative and resolving all the weaknesses.
I m really proud of the result but...surfing on this forum, i was reading a thread of
@biophase
giving a name of an app (amzme) and bam...when I check one of the favorite product in the category I see only 500 $ / month as revenue.
I've spent 3 months on it, have the prototype done, have the quotation of the mold, have the
logo
and the name...I m ready to produce it but now, I m hesitating regarding the app informations.
What would you do in my position?...I've spent +/- 800 for the 3D design, the
logo
and Printed prototype.
Secondely, as you can understand reading me, I'm not from US but want to sell it on amazon.com (us) and have to send the traps directely from China to US amazon Warehouse. I have to do it through a company in charge of customs, taxes, etc...how do I proceed and any suggestion to work with?
Thank you for your time to answer me and provide me some tips.
Best regards