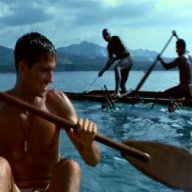 Gold Contributor
Read Fastlane!
Read Unscripted!
Speedway Pass
I own a cannabis media and music event hosting startup in Seattle and six days ago I placed an 8-page newspaper into 29 local stores from Tacoma to North of Seattle. Over the next few weeks, I will increase to 50. At that point, I will focus on the 2nd edition that will be published in early January and will go monthly at that point. I will move forward to having 100 store locations in Western Washington from the Canadian border all the way to Oregon. My state has around 550 stores so its limitless to the placement and I can also put in other types of businesses like record stores, tattoo shops, music venues, tourist locations, etc..

My goal was to launch the advertising to the industry in 2 to 4 weeks. I was shocked when the first cold email came in for advertising prices a few days later, than the second came and than third. If I can close these three deals I will be covering my costs and the fourth advertiser will be profit time.

Many think Im crazy for barking up a dying (some considered dead) medium but they do not understand the cannabis industry. Not only can I profit due to the fact there are over 2000 brands looking for marketing and a voice, but the paper becomes a platform for my music events that have the ability for incredibly high profit and creates a media cycle to promote many other projects I have inside the industry.

The next month I will be focusing on paper placement, marketing, advertising, attending events and creating my own events. At the end of the month, I will turn to content for the next edition while I juggle an incredible amount of hats, but happy to say my team both in and out of the industry is growing by the week.

You can check out the link in my signature for a thread about my business that focuses a lot on hosting music events. I still need to update what happened back since April and will get to in time but for now want this thread to focus on my newspaper development as I think it will be unique and once I get back to hosting rap shows in early 2020 I can update what happened from April to September as I had to make some pretty serious decisions at where I was at with my business and life, as it was not working and was able to execute a six month plan to near perfection, but in reality have so much to work on with both biz and life it seems like an endless journey that I just have to take day by day.
Last edited: