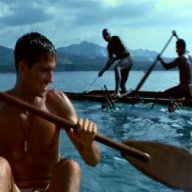 Gold Contributor
Read Fastlane!
Read Unscripted!
Speedway Pass
User Power
Value/Post Ratio
219%
Feb 20, 2018
970
2,126
I'm very happy to say a project I relaunched after completely walking away for almost a year is starting to see amazing results. I've been pounding hard on processes and ignoring results, but its pretty great when the well starts to yield.
My focus is on events, music and people. Due to tough state laws, events have been totally held down. There are loopholes that others are operating under and I started to sucker-fish onto others who have huge resources to get things done.
Since my relaunch in April, I've made progress by making friends and deals with many in both the cannabis and music industries. I got lucky and started to cover a rap duo about 1.5 years ago who are totally blowing up. They just came off tour with Bone Thugs-N-Harmony and performing at South by Southwest.
As of now, I'm putting together a huge event at the end of the year with these two rappers. We are looking at a 1,800 seat venue and will try to bring some big names they have worked with over the last two years.
I have a potential partner I'm meeting with in early July to see if we can do this together, but if we can't work out a deal I'm going alone. I prefer to partner up with this company as they have an awesome team and app in the industry. It would halve my profit, but it would take off so much pressure with both people and also budget as they are deep stacked.
As for monetization, these types of shows can bring nice revenue, with VIP and sponsorship, in addition to 1,500 seats going for 30 - 50ish. The line-up could be huge and that will dictate the ticket price.
My site
also has many options for monetization, but that will take time so great to have an income from events in the future.
With both attempts and a try with something else in the cannabis space, I have about 1.5 years of experience in the industry. I've learned this is not enough as the learning curb is massive and in order to move fast you must be willing to pay to play. I'm kinda frugal with most things and would rather wait and make the connections and get free industry coverage for my content and movement. I do enjoy going to events and spend the money to get a booth as the connections you make are unreal.
I will use this thread to update my project as the next six months are going to be very exciting and challenging, and love to engage with others taking risks and taking leaps for their dreams.
Last edited: