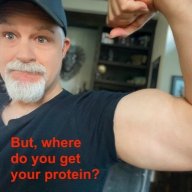 I followed the science; all I found was money.
Staff member
FASTLANE INSIDER
EPIC CONTRIBUTOR
Read Rat-Race Escape!
Read Fastlane!
Read Unscripted!
Summit Attendee
Speedway Pass
User Power
Value/Post Ratio
441%
Jul 23, 2007
37,482
165,416
Folks,
When you get emailed a forum notification of a PRIVATE MESSAGE in your forum inbox,
you must respond via the forum. DO NOT HIT REPLY from your email service.
If you hit REPLY from your email
system
in response to your private message email, you send back your reply to a forum administration account (support -AT- Fastlane) where the conversation can be seen by anyone here, including myself.
And worse, your recipient NEVER sees your response! So they think you're blowing them off!

DO NOT REPLY BY EMAIL
to your email notifications of private messages. (It should be clear because hitting "reply" sends the response to support - AT Fastlane, but I guess it isn't.)
Go to the forum and reply. Keep your private convos private!
Thanks!
MJ