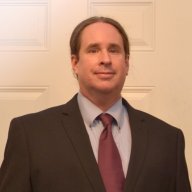 Gold Contributor
Read Fastlane!
Speedway Pass
4(B). Permission to Use Content

.... Furthermore, by posting and submitting "Content" to TFF, either directly or indirectly, responding to posts, threads, private messages, or other means for providing "Content" to us, you grant us a perpetual, non-exclusive, fully paid, royalty-free, irrevocable, sublicenseable, worldwide license and right to display, use, perform, reproduce, modify, distribute and create derivative works of the Submission or information submitted in any media, publication, software, or technology of any kind now existing or developed in the future. You agree that we are free to use any "Content" posts, comments, information, ideas, concepts ....

It appears this literally says that MJ and his companies claim the right to read private messages, publish them, use any ideas contained in them to build new businesses, set them to a danceable tune that becomes the new viral pop music craze, etc. That's disconcerting. I request that "private messages" be removed from the policy statement; even Facebook doesn't claim the right to "publish and perform" the content of private messages.

I suspect this wasn't some privacy-hating underhanded intention, but just some legal boilerplate from someone else that has this unfortunate wording. I trust MJ to respect the privacy of users. My concern is that if he sells the forum or takes on business partners, they might be less ethical, including scraping/grabbing information users thought they were sharing individually, privately with other particular users only.

Not sure if GPDR mandates clarifying this when some users are European?