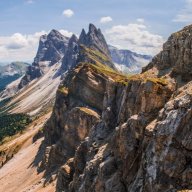 New Contributor
Read Fastlane!
Read Unscripted!
Less than an hour ago I was in PSHE "lesson", our teacher gave us a sheet with three boxes and asked us to divide our goals into three categories: Realistic, Pipe dream, and fantasy (I only wrote in realistic). They then asked us to imagine our dream days: when would you wake up, where you would work , what would you do, ect.. Next they proceeded to ask individual students to describe their days to the rest of the class. The first student said he would wake up at 6am, drive to work at an office job to return home at 5pm, monday through friday. At first I was supprised but reasoned "I mean if thats his dream day than thats fine I guess". Then the teacher asked another student. Their answer was almost identical. This repeated for another 5-10 minnets all while I tried not to make eye contact, knowing my vision of waking up without an alarm clock, flying planes and snowboading would only elicit reactions of distaste. We were then "taught" if we get a very high paying job we could choose to work part time, and that the one of the most important choices to make when you are older is between money OR time, as if haveing both is impossible.
I am 16 and was feeling pretty low until I read both the millionare fastlane and
unscripted
, I already had alot of the beliefes described in
TMF
and
unscripted
so they helped me reasure my ideas of wealth were actually legitimate as I know litterally no one who shares them.
Last edited: