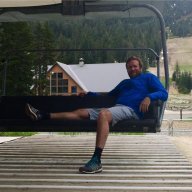 User Power
Value/Post Ratio
67%
Dec 28, 2013
6
4
38
Hi all,
First of all I've read
Millionaire Fastlane
and about 50 pages from the end of
Unscripted
. Brilliant books and exactly what I was looking for.
So thank you MJ for taking the time and effort to write them. You are changing so many lives assuredly.
My quandary is this:
I am great at having ideas and have lots of them. Some of them I believe could be potentially very good. My issue is 'idea paralysis' and getting stuck in the idea phase and always over analysing and over questioning my ideas and not ever taking action on one of them. I'm a Philosophy major so that may explain part of why I get stuck like this. It taught me to to see the validity in everything and that everything is grey and not black and white. I think to start a business one must have conviction and I can always point to several logical reasons why it won't work. There is always a counter argument in Philosophy and that's why it's circular and why Psychology was invented as they were so sick of Philosophy being so circular!
And in affect that's what I do, go around in circles. I'm desperate to break out of this cycle and take action.
I have two questions I hope someone can answer:
1) How does one know when the idea they have is actionable? What feeling or even logical reasons does one get to to say to themselves, "yep this is absolutely the idea I must take action on."? Was it a gut feeling for those of you started a business already? Or was there a list of criteria it had to satisfy?
2) I guess my fear is always wasting time on a bad idea. I want to put my efforts into good ideas that may actually go somewhere. Is it just a case of you don't know until you try? And in my case where my tendency is overthinking it and doubting myself and the idea too much, is it best for someone like me to just jump in the deep end with one of my ideas and just seeing if the net will appear?
I hope that all makes sense and thanks for anyone who took the time to read this!
Cheers,
Alex