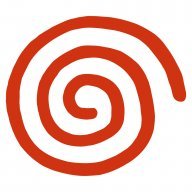 New Contributor
Read Fastlane!
Read Unscripted!
Hello everyone!

tl; dr:
Have been browsing for a while, finally decided to jump in.
28 y/o; married; currently living in PNW; currently working at a bank in the area.
Read TMF and Unscripted , paradigm shifts all around
Happy to be here, and look forward to interacting with you all!
---------------------------------------------------------------------------------------------------------
This is the first time in a while that I've written something to be published online for others to see, so you can imagine it took me a while to even get to this point right here. And here. And now here…
I digress. I'm 28 years old, happily married, and currently living in the Pacific Northwest. My wife and I are originally from Southern California but we moved up here for her to attend grad school. I was halfway through a grad program myself back home but have since placed it on hold, however it is definitely something that I'm quite unsure I'll actually finish. (This was around the time that I first came across The
Millionaire Fastlane
. More on this later.)
My story thus far is one of
eventualities
. It took me 8 years to complete my bachelor's as I switched my major twice, and each time it necessitated a regression to general education requirements that were more specific to the field I had chosen. I originally declared a computer engineering major, then switched to Studio Art with the intent to enter and work in the video game industry, and even made it into UCI to be near the Blizzard headquarters (these were also my World of Warcraft days), although at no point had I actually taken the time to deliberate and confirm that I had a plan in place for making it happen. "Go to school, get good grades, graduate, boom hot hand dream job and you're set, solid, and happy for the rest of your life." Heh, not so much.
**Funny enough, I've spent the last year studying computer science and programming on my own, so in a way I'm coming around full circle...
Anyway, I settled on completing my B.S. in Kinesiology (after yet another change and yet another return to G.Es), and worked as a certified personal trainer for 6 years, with some time as an exercise physiology lab assistant and corrective exercise coach. And here we come to the point where I first experience work that wasn't your typical 9-5, clock-in/clock-out job. See, at the gym that I worked at, there were no membership-holding clients, for everyone there worked with the trainer they hired. All of the trainers were self-employed, gave a 50% cut to the owner up until a cap, and filed 1099 independent contractor taxes. However, I wasn't at all in a place to take advantage of the opportunity mentally or emotionally, for the bulk of this time was mired in a quiet depression that I had kept from all but my closest friends at the time (one of them still being my best friend). I was 25 and already felt I was having an identity and life crisis.
I felt constantly, relentlessly ashamed, always hearing my own dialogue tell me that it was wrong to feel the way I was feeling, and that I was just wrong as a person and as a human being. And this compounded across the years until an eruption occurred where I came quite close to that thing you may already be imaging I'm talking about, and made it through to the next day. The morning after marked the beginning of what I now, in retrospect, know was what the psychology world calls a "manic episode".
I exhibited nearly every symptom/characteristic of a manic episode: elevated mood, inflated self-esteem, decreased need for sleep, racing thoughts, difficulty maintaining attention,
increase in goal-directed activity
, and excessive involvement in pleasurable activities. It is described as a very euphoric, "I'm on top of the world" type of feeling where I felt invincible. My shyness with women was somehow gone, I was able to stand up to my aggressive Boston-born-ex-military-gym-owner-boss when I would always cower away into a near fetal-state horror. It was great!
And then, it was over. This "trial" life that I was living disappeared into the ether. Then came about another year of the same — I'd say even worse — self-deprecating, listless existence of empty motion. But I was absolutely grateful for the experience (gratitude being something that I never believed I was capable of) and was able to sit in the drivers seat of exactly what I had always wanted to feel. But now I needed to actually
earn
it.
Enter
The Road Less Traveled
by M. Scott Peck. Whenever I'm asked what book changed my life, The Road Less Traveled is always my answer. It was the first book where I experienced epiphany after epiphany, with so much paradigm-shifting internal realizations, that every chapter helped me bring about a newer, stronger version of myself. Positive, constructive thoughts began to enter that negative-by-default dialogue I was experiencing before. While it wasn't the first personal development book I'd read — The Four Agreements by Don Miguel Ruiz came to me too early, but definitely placed the seed — it was the first that helped me see that I was capable of so much more than I gave myself credit for, and that I was capable of feeling so much more joy in this life then I thought I'd ever be able to.
Fast forward a few years, all the while reading more and more, learning more and more and exposing myself to new topics and new ideas, and I found myself opening a cardboard box and pulling out The
Millionaire Fastlane
, quickly followed by
Unscripted
by the time I was only halfway through
TMF
, haha. I'll be posting about my experience in reading this book in particular in the appropriate thread, but for now I'll just say this: much like my experience with The Road Less Traveled, TMF was the first book to help me finally see that I AM capable of this life, of a life where I'm in control. A life where all of my efforts are going towards ventures and projects that I myself have created, and to work with people whom I choose to work with. A life where traditional schooling wasn't the end-all-be-all of achieving success in life. It helped me see that I CAN bring about positive change in this world, that I CAN create something from nothing and have it positively affect people's lives and my own as well.
So, I thank you,
@MJ DeMarco
, for compiling the wisdom and insight found in TMF and
Unscripted
for seekers like myself. I'm so grateful, and I strive to bring solutions into this world that helps people in the same spirit that you've helped so many of us.
And to all of you whom I hope to have the chance to interact with here in this community, your stories always prove to be a resplendent treasure chest of inspiration and motivation, and so I thank you all as well.
Sincerely,
azt3k
Last edited: