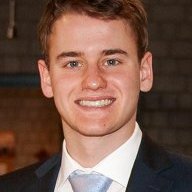 Bronze Contributor
Read Fastlane!
Read Unscripted!
This is my Progress thread.
In this Thread I write about my Dream becoming reality.
In June 2017 I founded a
Mastermind group
with a friend of mine, who I knew of, thought similar about the subject of money and business.
So from then on we met
each week
, exchanged Ideas, concepts and were accountability partner for each another.
We went through a lot of ideas and concepts. Every week both of us came up with a variety of new ideas. We always evaluated them critically.
On the 17th meeting we had idea that got us both fired up that much, that we instantly began with execution.
We worked hard on it. We set up a web page, organized suppliers, got a prototype and so on.
The product itself is a
earphone that looks like a hearing aid
, so you can carry it whenever you want,
without anyone noticing anything.
However, we made a product where there was no need for. As i haven't read the book from MJ back then, i didn't check the
N
of the
C-E-N-T-S
. In our micro-test-phase we realized: There is zero existing market for our product. We ended the project. Still we had learned a lot.
We didn't let this drag us down. We continued our weekly meetings.
On one meeting my partner took some kind of pen out of his pencil case.
I was absolutely amazed by this pen. I have never seen something like that before, but I absolutely adored it.
As I found out, he got this pen in
Taiwan
during his exchange year. There everyone there uses those pens, he told me. For him this has become a normal pen. Anyway, I also wanted to have one, so I looked in stores and online. And I couldn't find it anywhere. Nothing.
Online in Forums I found out that people search something like this pen, but couldn't find anywhere.
N
of
C-E-N-T-S
already met. Good!
----------------------------------------------------------------------