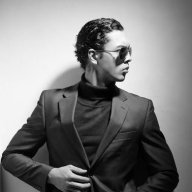 Bronze Contributor
Read Fastlane!
Read Unscripted!
Speedway Pass
User Power
Value/Post Ratio
238%
Aug 3, 2016
61
145
35
I've been looking into starting something that actually provides value but for some odd reason, my mind goes completely blank when thinking about starting a business or having a business idea. That being said, I've been thinking of doing a design sprint (AKA lean startup) in order to start a new online business. However, I'd like to have some input before I actually starting something new.

How it Actually Works
So basically for those who did not read Lean Start Up by Eric Rie, it goes along the line of focusing on the demand rather than the supply. In other words, instead of doing the traditional method (market research, raising capital, invest in capital expenditures, inventory etc) and hope that your business eventually reaches potential output and overall, focusing on supplying, you build according to the demand by building an MVP (minimum Viable Product), get it out in the market and re-iterate asap according to market demands.

My Idea
Build a website for an XYZ market=> drive traffic and get user engagement=> put surveys and try to get as much feedback as possible=> build a product or service accordingly.

So basically I'll try building a platform before getting an idea. I tried getting into creating a program/online course before and took tons of time/money to do so only to learn that it was very unpopular. As such, doing the opposite and go hunting for a need first and then building accordingly sounds a lot more promising (I hope lol). Any thoughts?