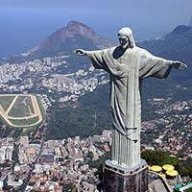 Contributor
Read Fastlane!
Read Unscripted!
Hi there , I'm 19 years old .
I just read this thread about college :
GOLD! - GO TO COLLEGE... A little Rant.
I would like to know your opnion about that , because it really discourage me .
I know being poor sucks , but waste 5 years of my youth trying to get rich , losing all the
experiences that I could have ... and at the end failing , scares me even more...
I see a lot of people saying that it's easy if you work hard and smart , but there is a lot of other
people who say it's almost impossible...