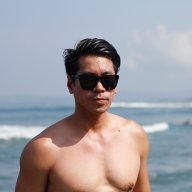 New Contributor
Read Fastlane!
Hi i'm Rayn, I just read the Fastlane millionaire for the second time and just started reading the
Unscripted
. I leaned early on what power businesses can make thru my parents, they didn't go to college but managed to send all of us four of their children to finish college degrees because of a bakery and construction businesses.
Last 2010 my partners and I opened up a printing business but it soon died. This year I want to start a business and although i'm Not yet sure what to start, i'm Processing and evaluating my options and seeing that it will eventually fit the market. Thru MJ's book I learned valuable lessons in business and it's time test the water again. It will be a journey and a process in the making for sure. Hopefully I'll earn more lessons from this forum, with hopes that I can also contribute and share what I will experience in the process.
Thank you guys!