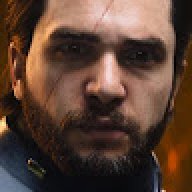 New Contributor
Read Fastlane!
User Power
Value/Post Ratio
83%
Apr 11, 2023
6
5
Hi, recently the Internet has been bombarded with so many gurus trying to sell your courses and books either on how to start an online business, side hustle, and so many other topics.

I feel like many of these gurus are just fake millionaires trying to look rich, like that bald kickboxer guy who recently got really famous, showing up his wealth to the world to make people think being rich is just like having a big home in a cheap low tax country like Romania, buying supercars, renting yachts and private jets to trick the world like it's their own...

Or there is another guru on youtube pretending to be worth 85 million dollars at the age of 23...

Or that Aussie guy who went from 500$ to 500$ million dollars by dropshipping some kind of blanket from China into Australia...

Or a 21-year-old guy who owns 81 rental units...

There is absolutely no way these are real... for the first guy, being wealthy is a result of having a great portfolio, not a mansion with supercars, something he never talked about once, or those fake gurus making people think making millions of dollars is possible in the early 20s. Everyone should drop out of college so they can become the next Steve Jobs, not saying that isn't how building wealth works.

This is very harmful to society, not everyone will become Steve Jobs, Bill Gates or Jeff Bezos.

My younger self really loved having a big mansion with supercars, but now I'm no longer interested because with the money for a Lamborghini, I can invest it in a real state, stocks or bonds and it's a much wiser choice rather than buying a depreciating liability.

I have read several financial books and a huge part of my current wisdom came from these books, the things gurus never mentioned in their videos, I think these people are doing more harm than good and don't care about you.

Just wanted you to know this and your thoughts on this recent trend on the internet.