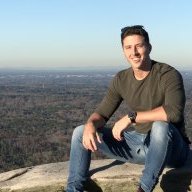 Act. Then Adapt.
FASTLANE INSIDER
Read Fastlane!
Read Unscripted!
Speedway Pass
User Power
Value/Post Ratio
225%
Nov 15, 2016
489
1,099
27
This is a post more targeted towards people who sell physical products, but I imagine that it has broader application.

I'm currently eating and in a trance after a prolonged period of looking at spreadsheets - so I'll do my best to be clear and straight to the point.

I'd also like to add that I am guilty of this mistake - which is what prompted me to make the post.

The mistake is not taking your packing slips and customer onboarding process seriously enough.

Even saying it, I realize that it may sound like no big deal, but SO MUCH CAN BE WON BY DOING JUST A LITTLE BIT OF FRONT END WORK ON THIS.

We all track our CPC, conversion rates, margins, etc... but what happens when the customer gets their product?

Many people think that's game over. You won the customer and now if they like the product enough - they'll tell others about it!

That's true, to a degree. But it isn't nearly over.

Think about it. What you have at this point is someone who is already proven to care about your product. The money is already out of their pocket and it's in their hands.

Now there is an opportunity to do something that most businesses fail to do effectively:

1. Give them something extra that they weren't expecting. A small gift leaves a lasting impression if it wasn't something they paid for. It can be cheap and it can be anything - but this is one of the easiest ways to show a customer that you care and gain loyalty. You can put a QR code on the miscellaneous gift that says "What is this?" When they go to this page they'll learn what it is, see that it is a gift (otherwise they may just think a mistake was made), and love you for it. You can incentivize a newsletter capture on this page as well that will follow up with a review request sometime later.

2. Treat your packing slips as another step in the "funnel." Do NOT try and stuff everything that someone needs to know about your product, brand story... whatever.. on those page(s). Give them enough to cover basics, but this is the opportunity to lead them to a landing page - grab their email (if you don't already have it... AMZ sales for example) and provide a unique onboarding experience that leaves them wanting to leave a review and share.

3. Turn them into affiliates. For example, part of your packing slip could say "Know someone else who wants X? Earn $10 for every sale." Then you put a QR code that leads them to a page for this.


4. Get free content and promotion! Something that tells customers - "earn $X off your next order by posting a photo/video to IG." This is just an example, but there are many effective ways to do this as well.


5. Make it clear that if there is an issue, it will be taken care of. If a customer receives something and it's broken or defective - the gut reaction is to get a refund and maybe even leave a hateful review. You can step right in front of that here with a properly worded commitment to customer support.


There is obviously more that you can do with this, but the point I am trying to make is that the customer receiving the product is only the win if you make it the win.

In reality, making sure you have more hooks after a customer receives their product is going to be one of the largest contributors to the organic growth of your business.

Organic growth = fat margins.



In conclusion, take the time to turn your Customer's unboxing experience into something that tells them that you care and have more value to offer, and capitalize on the opportunity for more organic growth.