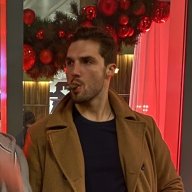 Bronze Contributor
Read Rat-Race Escape!
Read Fastlane!
Read Unscripted!
Speedway Pass
This video was a profound one for me because I watched at the time of reading
Think and Grow Rich
by Napoleon Hill.
I enjoy the book to an extent, however, there appears to be a disconnect for me because I'd rather not just set myself and my life towards one goal of money versus becoming someone who can make this money whenever and however with a set of skills I gain through the years.
Alex's mention of the question, "What would a billionaire do who has lost it all?" Hit me because it shows that billionaires and even millionaires gain such a level of knowledge on providing value, raising capital, and entering markets that they don't ever have to settle for a job for a long period of time.
Like
@MJ DeMarco
when he mentioned his feeling of never having to work a day in his life because of the skills he gained after he cashed that check in the bank. I liken that to the "Undercover Billionaire" show as well.
Let me know what you think!