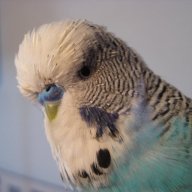 Bronze Contributor
Speedway Pass
User Power
Value/Post Ratio
258%
Sep 3, 2009
43
111
There are around 200k subscribers, plenty of active users. I've been part of this community on reddit for the last couple of years, and was part of a related community a couple years prior, AND have been part of the wider community that this community is morphing into for 15 years. -- it used to be quite laser-focused, but is now becoming more about general self-improvement. Having gone from zero to almost-hero, I am well aware of the desperate pain-points of the community, and helping solving those problems definitely aligns with my values.
The strategy is as follows:
build a platform that provides a much better experience (content, features, value) for this community than the subreddit -- people must experience a major AHA moment within seconds of visiting my platform and be drawn in the more they interact with it
provide a way to automatically import a user's reputation/content by just their reddit username (will automatically send a PM with verification link from a throwaway account)
possibly import my own content from the subreddit to pad out the platform and give initial visitors immediate value
give the existing mods of the subreddit control over the new platform, while also enticing them with more rewards for their moderation (exposure, recognition, money/profit share, tools)
scrape the reddit and get in touch with most active contributors and invite them across
make post on the main subreddit (with permission from mods) telling them what I've built and asking for feedback
learn, measure, monetise, improve ad infinitum
Does anybody have any insight/suggestions/gripes with the above strategy? Any suggestions on what would be included in an MVP for this? The reddit-like post structure would only be one section of the platform, but perhaps it would be better to build something completely divorced from reddit so it doesn't seem like an alternative, but more of a separate community in its own right.
Would you attack it from this angle, or perhaps from a content marketing
perspective
? - that is, build great content and share that with the subreddit, use that to build traction.
I'm more than confident I can provide a very well-tuned platform for this particular audience, and a platform that doesn't really exist at the moment. Of course, I would use other avenues to gain traction, but this subreddit would be the initial target.
Anybody tried anything like this before?
Last edited: