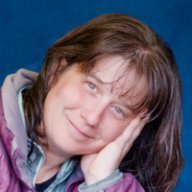 New Contributor
Read Fastlane!
Read Unscripted!
User Power
Value/Post Ratio
150%
Jan 28, 2018
6
9
54
A few months ago, I attended a call with MJ (Game Changer Academy). I really appreciated his no nonsense style, and I bought both
Millionaire Fastlane
and
Unscripted
. Having failed at three previous businesses, it all became very clear to me: what I had done wrong and what I need to do. "What I need to do" is not quite accurate. It is more how I need to consider in my business model and align it:
CENTS
or
CENTS
. I also bought another copy for a young woman I mentor. I hope she learns earlier than me
I have not yet finished
Unscripted
, but so far it has put
CENTS
into the context of something that is very important to me: Creating value and making a difference. I like
Unscripted
and how it challenges me. MJ calls my BS before I even think it.
Thanks MJ!
Nadine
Last edited by a moderator: