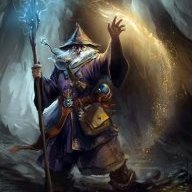 Bronze Contributor
Read Fastlane!
Speedway Pass
User Power
Value/Post Ratio
176%
Jun 29, 2018
58
102
I am curious about how your mind works, there are a lot of different people and they act in different ways that is good to know how they behave.
Why am I asking this? My mind works with one only thing, I suck when I need to do two or more things at the same time, my friend though does a lot of things at the same time and he does very well.
Some people work hard during the night when other during the day...
Some people don't let themselves get fun a little bit during the process to reach a
goal
when others allow themselves to relax a little to get some energy...
When you need to reach a
goal
, or create something how do you behave?
GG