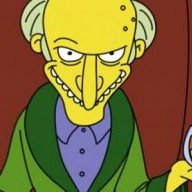 Bronze Contributor
Read Fastlane!
Read Unscripted!
Speedway Pass
User Power
Value/Post Ratio
177%
Jul 11, 2017
96
170
@IceCreamKid
in his thread
GOLD! - No network? No money? No idea? No education? NO PROBLEM!
mentioned one step of forming a group of performers who want the same need solved ,contact them and share with them your product details and lunch it initially within the group and get testimonials from them.
that's all fine but if your product is of the written easily copied type like a book and you share your content regularly with them along the way, doesn't that put you and your product in a risk ?
I know MJ has been sharing with the forum some content of his book before publishing, has he ever had a problem with that ?
How to trust sharing your under development product with customers (early adapters ) master mind group? should you form more than one group and split or limit the content you share with each one ?