VPH: Value Per Hour
FASTLANE INSIDER
Read Millionaire Fastlane
Speedway Pass
1). You're constantly
doing
something. Not trying, but
actually doing
.
2). You're not worried about pissing someone off, impressing someone, or attaching motive to action. AKA -
don't worry about what other people think about you
.
This is especially true online, say – at a forum like this. Unless you've already met some people, you're just some rando/anon trying text hidden behind an avatar.
Don't try to impress, brag, or beg
. That isn't very helpful. It provides absolutely no utility. Attracting the attention for all the wrong reasons will eventually cause you to get cut off and exposed.
3). You
produce
something that attracts other people to you. For instance, you create a product and put it out there. If it sucks, it sucks. However, if it's extremely valuable, you'll get a call. This works for individuals and for businesses.
4). When you get the call, you
answer it
. Don't let it go to voicemail, don't shy away from it. If the call is an in-person meeting, take it. Yes it can be scary, no it's fine to put yourself out there.
5). You're doing something that
makes you feel alive
. Not dead inside. Is it your passion? That's moot until you're profitable. You can be amazing at something that isn't your passion. And if others pay you for it – then save up until you can pay for a passion project. There's a reason Michael Bay produces films with explosion and Nickelback records songs that sound the same. The same with any artist putting on a performance singing the same song over and over again. Their passion and reason for living isn't to sing your favorite song at every venue every damn night. It's about marketing and getting a product sold – for many.
6). You're collecting feedback, and you
listen
to it. From personal to developmental.
7). You take a moment, day, week, whatever to go through the feedback:
review and integrate
. This is crucial,
just because you collect something, doesn't mean you do anything useful with it
. Process it, try to understand it, make I useful. This feedback can be your dream car kept under a cover being a garage queen. You don't know what you have until you uncover and actually look at it.
8). You're
learning
. From self-exploration and external feedback. You constantly take a moment to add what you've experienced, from feedback to life, and make it part of your experience. A quick way to know is if you make the same mistake twice. Don't be that guy.
9). You know when to
take a break
. This tolerance changes at time, and can vary at any given moment. Burnout is real – so is soul sucking devastation that punches you in the gut and leaves you breathless. However, if you aren't dead or in a coma – you have the ability to recover. Get some help if you're on a cliff, there's no shame in it. Just don't be a waste to anyone helping you – don't bring them down. Appreciate it, value it, adjust.
10).
You don't give up
. There's no secret here. But you have to apply it properly. Take this and apply it to business, not to some girl you like – that is unrequited love, cause you take it too far and become some creepy stalker.
11).
Don't get distracted by noise
. Improve your filter as you learn. Sort out the BS, learn and improve your functional IQ. You don't have to be a genius to know when to move on, to leave things be, or avoid a drug-den. Being smart about something means putting yourself into the best possible position – right freaking now.
12). You own everything – both tangible and intangible. From mistakes and decisions to possessions. You posses what you earn. Not taking ownership of mistakes puts you into the same amount of debt as not owning your car/house/whatever.
13). You
get out of bed everyday
and start again. On a shit day, this can be everything. Sometimes it's your win for the day. Tap that perseverance, get going. No one feels bad for someone who doesn't try, who doesn't make a difference, and creates nothing of value. Be invaluable by creating unlimited value.
14). Breathe. Check-out to check-in and refocus your mind. Save that energy. Do what you need to get going, from working out to meditation. Take care of your damn body and feed it the nutrients it needs to function optimally.
15). Take business seriously but also treat life with
respect
, and
learn to laugh at yourself.
You can be your harshest critic and worst enemy, however, if you take it in stride and have a good chuckle – you're golden.
16). Rinse and repeat. Be good to yourself, you're the best and only asset you have. Once you get into that state of equilibrium, only then can anything else take/shape perspective.
17).
Stick to your guns and stand your ground
. Be informed about what you're doing. There's a lot of imitators and fakes out there, and many will try to take credit for something you've done.
Sometimes you'll face pure aggression and adversity in business (as in life), from yelling and ranting to actual cease and desist, to full on legal suit. This is especially important if you make a product or service and a bully comes along trying to take it. Often, if you get to the decision maker, and get to explain it – it can go one of two ways – they love it and offer to buy it, ignore you and inform you that you've wasted their time, or feel that they can push you around and sue you. Learn enough law, or have a good lawyer, vital when it comes down to it. That way, you know.
18).
Don't be a dumbass
. Remember virtually any device connected online can be tracked and hacked. From embarrassing photos, to what you perceive as harmless trolling, to invaluable IP – there's a lot of loopholes out there.
19). Ideas are free, execution costs assets and time, and value is only created when pushing through from inception, past prototype, and into production.
20). Build everyday the life you want to live, improving the one you have… not the one you only made in dreams.
Just some reflection on things that have helped me or shaped the experience so far.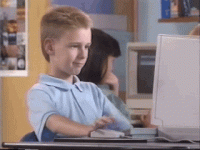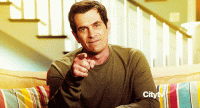 Don't like ads? Remove them while supporting the forum. Subscribe.